Malaren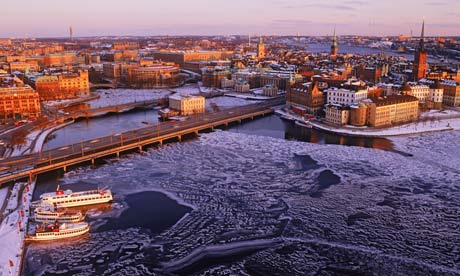 Mälaren - the third largest lake in Sweden.

The area of ​​1140 square kilometers with a maximum depth of 64 m and an averagedepth of 13 meters.

On the eastern shore is the outflow of the Baltic Sea through Södertälje Canal,Norrstrem, gateways and Slyussen Hammarbyuslyussen.

The lake is located in the region Svealand, bordering the provinces of Uppland,Södermanland, Västmanland and Narke.

The two largest islands in the Melarene: Villages and Svartshelandet, and more than 1000 islands.

The lake is home to over 30 species of fish.

There is a Scandinavian legend that the lake has created a goddess Gefion, which the ancient konung sveev Gylfe promised as much land as she could carry in one night. The goddess turned her four sons into oxen and with them moved towards the land of Denmark, where an island Zealand. And in place of the land - the lake Mälaren.