Stroganov Palace.
Stroganov Palace. Branch of the Russian Museum
Address: 191186, St. Petersburg, Nevsky Prospekt, 17
Phone: (812) 717-23-60
Mode of operation: Daily from 10.00 to 18.00, except on Tuesdays. On Monday, from 10.00 to 17.00. The ticket office closes one hour earlier
Stroganov Palace is one of the best examples of Russian baroque architecture. It was built by the architect Francesco Bartolomeo Rastrelli, the famous old and belonged to the Counts Stroganov - collectors and patrons. For nearly two centuries of history of the palace its interiors were altered several times according to the new fashion and changing needs of owners. They were involved over a dozen well-known architects, among them Andrei Voronikhin, Carlo Rossi, Peter Gardeners, and many others. By the beginning of the XX century, many rooms of the palace forever lost their original appearance.
In 1918 the Stroganov Palace was nationalized and turned into a "People's House-Museum", the formation of his exposure was entrusted with the State Hermitage. Subsequently, the palace was placed Institute of Applied Botany, and that his museum life on the long end. Stroganov art collections were assigned to various museums in the country and sold abroad, and the premises of the palace snapped up by different organizations. The decision to release and transfer of the premises of the former Russian Museum, the Stroganov Palace was taken only In 1988 year.
Between 1989 and 2003, the Russian Museum were conducted restoration work, allowed to return to the Stroganov Palace, one of the few private residential buildings, preserved in the historical center of St. Petersburg, his initial appearance in accordance with the design of Rastrelli.
Currently, the Stroganov Palace is open to visitors Great Ballroom - one in St. Petersburg, interior, keeping the original decorative design of Rastrelli. On the second floor of the restored two suite staterooms, designed by famous Russian architects of XVIII-XIX centuries Demertsovym, Voronikhin, Sadovnikov and Kolodin, they opened a permanent exhibition "The Family heirlooms and contributions in kind Stroganoff Russian churches."
In May 2005, after completion of restoration work, was opened to visitors mineralogical cabinet of Count Alexander Stroganov - one of the most interesting interiors of the palace, which exhibited a unique collection of minerals.
In the exhibition halls of the Stroganov Palace temporary exhibitions of works from the collections of the Russian Museum and other collections of major art collections.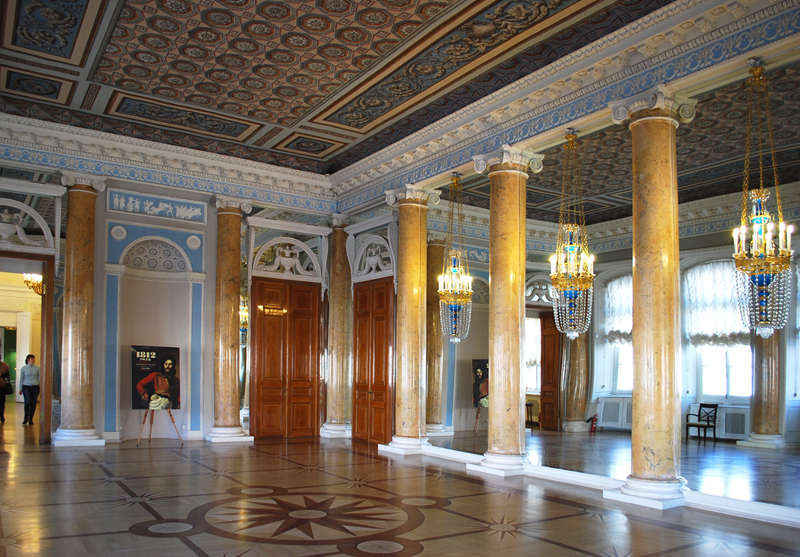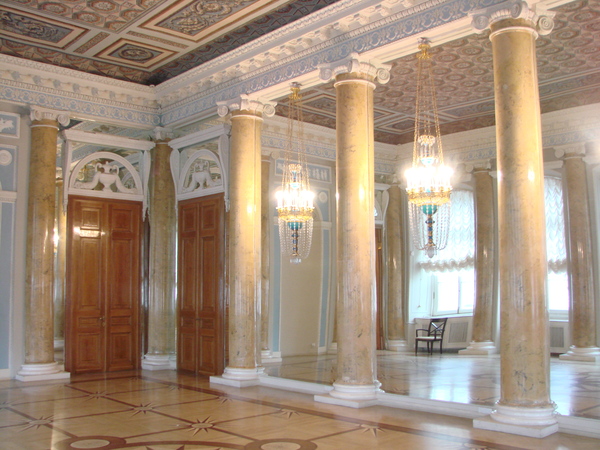 We

offer to visit in Saint-Petersburg