Museum of Viktor Tsoi in the boiler room "Kamchatka"
Museum of Viktor Tsoi in the boiler room "Kamchatka"
Location: St. Petersburg, ul. Blokhin, 15
Phone: (812) 498-08-87
Through the "Kamchatka" were many of those who today are called legends of Russian rock. It worked Bashlachev Alexander and Sergey Firsov, founder of the "Alice" Svetoslav Zadery and Victor Bondarik from "AUCTION" here frequented by Yuri Shevchuk, Boris Grebenshchikov.
But the museum, which opened in the boiler room in 2003, is dedicated to only one of this flock of brilliant rockers - Viktor Tsoi. Choi has worked here for two years, from 1986 to 1988. The work was not easy, but schedule more than appealing to a musician - day six. About what the company is going, and that which is clearly not bored, you can not even speak. Paid for this holiday of a life of 95 rubles per month.
The idea to open a "Kamchatka" club and a museum of Victor Tsoi came up with her "boss" Anatoly Sokolkova. Among the admirers of the "Cinema" there were people who burned this same idea, and not enough - had enough money to bring her. As a result, empty a flooded basement with rotten pipes in the street Blucher, which until 1999 was the legendary boiler, repaired and put in order. Here is the same boiler, the furnace is throwing coal Viktor Tsoi. It can still be heat. Have not gone away and stood in the boiler from time immemorial table and sofa.
The museum has collected items Choi, who remember the warmth of his hands. Let them a little, but for fans of Victor and the group "Kino" is - a real treasure. All these things brought to the museum friends Tsoi and his family. The main value of the museum - Guitar Factory dvenadtsatistrunnaya Lunacharsky, Victor Tsoi bought it in 1978 and for a long time to play. Guitar donated to the museum Mariana Choi, a tool was kept from her after the death of the musician. There is an old film projector, which Choi loved watching "Elusive Avengers" and a typewriter "Moscow", on which he hammered the keys by typing his poems, to take them later in the Rock Club for the "scythes". Right beside, near the bar, there is a big thermos of clever design, very friendly "soobrazhaniya" for three. The fact is that instead of one cap in it - three. Musicians use it to its destination - it was poured into a beer, bought on the cheap beer in the street of Cosmonauts.
The museum is open in "Kamchatka" on weekdays, weekends boiler room into a small club. The first party it was the winter of 2003 on the opening day, "Kamchatka" as a museum and club. True, it was organized only for "their", in contrast to all future concerts held here. Most recently, in "Kamchatka" was a music festival on its twentieth anniversary.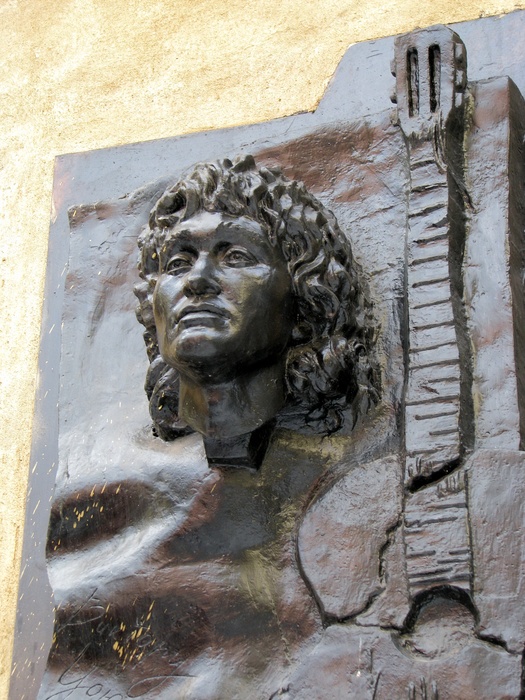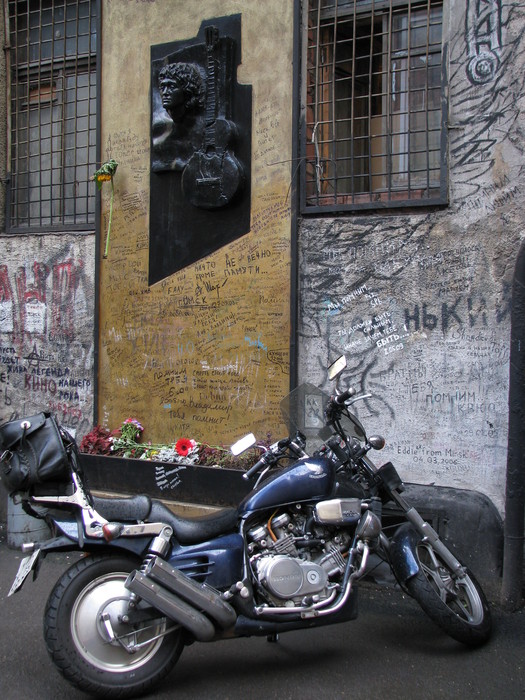 Site

Navigator
Museum of Viktor Tsoi in the boiler room "Kamchatka"
We

offer to visit in Saint-Petersburg