Museum of Printing
Museum of Printing
Address: Embankment Embankment, 32
Phone: excursions - (812) 312-09-77
Open: from 11.00 to 18.00, on Tuesday the museum is open until 17.00; office closes an hour earlier, a day off - Wednesday
The house on the Sink, which now houses the Museum of the press, at various times held different organizations that are directly attributable to pechanomu and newspaper business. For a long time here was situated the newspaper "Rus", and later went to the house publishing "Country Gazette". In 1917 this building was the newspaper "Pravda", which oversaw the work of Lenin himself.
The first museum was established here in 1984, it was called "Lenin and the" Pravda "newspaper." In 1991, the concept of the museum was changed and, according to a new concept, it was renamed the "Museum of Printing of St. Petersburg."
The exposition of the Museum of printing includes the following permanent exhibitions - "The History of Printing in St. Petersburg in the XVIII Century," "Publishing and printing the beginning of XX century" and "Music Gallery".
The first exhibition devoted to the history and formation of Typography in the Northern capital. Hall, which houses the exhibition, designed as a library. Here you can see books that were published in the very first printers of St. Petersburg, as well as a variety of documents that are relevant to the history of printing.
The second exhibition occupies three halls. Here, look curious visitor can trace the entire process of creating the newspaper. In one of these rooms are exposed to a fascinating collection of old printing equipment.
Last exhibition occupies two halls devoted to the history of the house, which houses the museum. Originally, this building, standing on the embankment of the River Embankment, was a profitable home. Each new owner makes to house its own requirements and undertaken more regular adjustments and alterations. As a result, two-story building was originally grown for another four floors, acquired a mosaic floor in the lobby, lined with tiles furnaces, elevators, decorated in Art Nouveau style, and production wing, which housed printing. In the halls of the exhibition "Music Gallery" you can admire the interior of the house, as well as a rich collection of various musical instruments.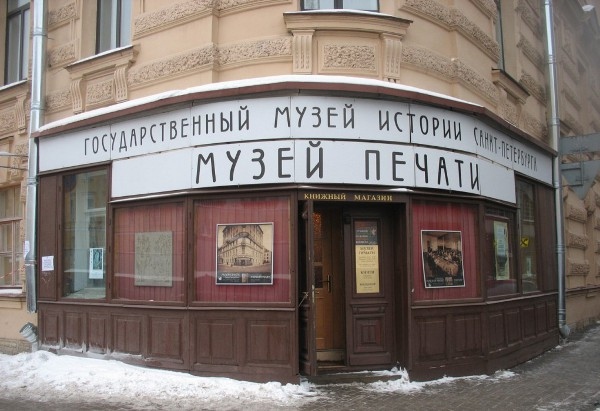 We

offer to visit in Saint-Petersburg