General Headquarters and Museum Guard
General Headquarters and Museum Guard
Location: St. Petersburg, Palace Square, 6-10
Phone: (812) 571-34-65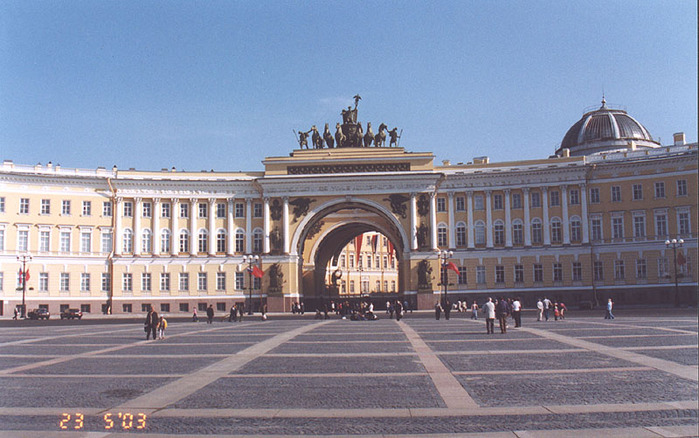 The east wing of the General Staff building was transferred to the Hermitage in 1993. Previously, it was given under the departments of the Ministry of Foreign Affairs and Ministry of Finance, there is now house new exhibitions of the Hermitage - "French art of the XX Century", "Under the Eagle. The Art of Empire," "Art Nouveau" and museum guards.
The exposition of the Museum Guard comprises about 200 monuments: paintings, drawings and decorative art, uniforms and equipment, banners and regimental regalia, monuments and numismatic documents. Of all these things as pieces of the puzzle is made up picture of the history of the Russian Imperial Guard - beginning with the reign of Alexander I and ending with World War I in 1914.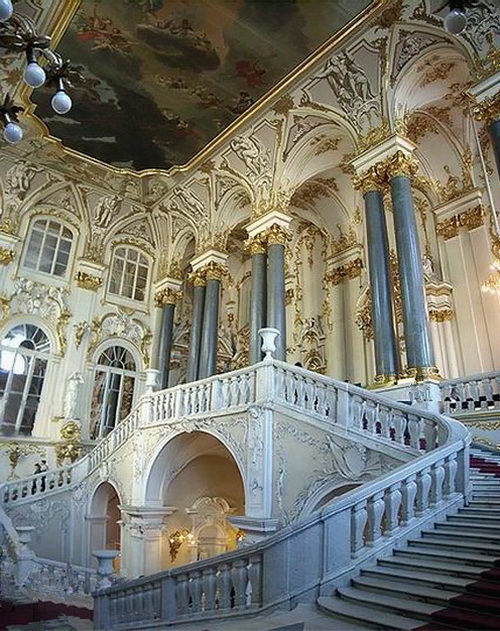 The importance of the exhibition took pictures depicting different aspects of the Guards (parades, changing of the guard, passing troops through the city streets, the figures in military uniforms of various kinds Guard troops), as well as portraits of Russian emperors Alexander I, Nicholas I, Alexander II, Alexander III and Nicholas II in the guards' uniforms, and portraits of the commanders and officers of the Guards regiments.
A significant part of the exhibition are items of weapons and uniforms. Military parades and ceremonies were to be spectacular, so beautiful uniforms of the Guards was more important to them. Military suit each regiment had a characteristic only of a distinctive features - color, hats, decorative items, etc.
In all sections of the museum guards and put up banners banners Guards regiments different times.
Of particular importance to the Museum of the Guard has a living room, which housed the gifts - items that are saved and returned to Russia after a long stay abroad. So, were returned to Russia and given to the museum banners of the Life Guards Regiment of the XVIII century, personal standard of the Grand Duke Nicholas Romanov, the standard of the Life Guards Regiment of His Majesty's Lancer, the archive of the Life Guards regiment Cuirassiers Her Majesty and the St. George flag of the Life Guards Grenadier Regiment, returned to St. Petersburg from London.
Some of these items were transferred to the museum as a gift, others, such as one of the two banners of the Life Guards Regiment of the XVIII century, acquired with the support of the president.
Site

Navigator
General Headquarters and Museum Guard
We

offer to visit in Saint-Petersburg