Cruiser "Aurora"
Cruiser "Aurora"
(A branch of the Central Naval Museum)
Address: 197046, St. Petersburg, Peter's Quay
Phone: (812) 230-8440, 232-6370
Open: from 11.00 to 17.15, weekend - Monday and Friday
Cruiser "Aurora" was launched in 1900 to the year and received its baptism of fire during the Russian-Japanese war. After the war, "Aurora" sailed a long time as a training ship for cadets undergo practical training of Marine Corps. During the First World War, she took over in combat, this time on the Baltic Sea.
In 1917, the crew of the cruiser "Aurora" was actively involved in the revolutionary events and the subsequent civil war. In the 20's "Aurora" was re-training ship until 1940, it passed to the practice of midshipman. During World War II cruiser "Aurora" fought for Leningrad, because of the systematic shelling and bombing the ship's hull received a lot of damage. After the war he has been renovated in 1948, docked at the Petrograd embankment. Prior to 1956, when the cruiser was discovered Ship Museum, "Aurora" was used as a training base of the Leningrad Nakhimov College.
Exposition on the cruiser "Aurora" has six rooms, which are about a thousand different items, including paintings, watercolors, flags and banners of the ship, the original documents relating to the cruiser, which served a lot of photos on the "Aurora" sailors, the medals that belonged to avrorovtsam, a collection of icons depicting the cruiser, model ships of the Russian Navy, as well as gifts from the government, military and social organizations of different countries, and more. Visitors can peek into the conning tower and engine and boiler room cruiser.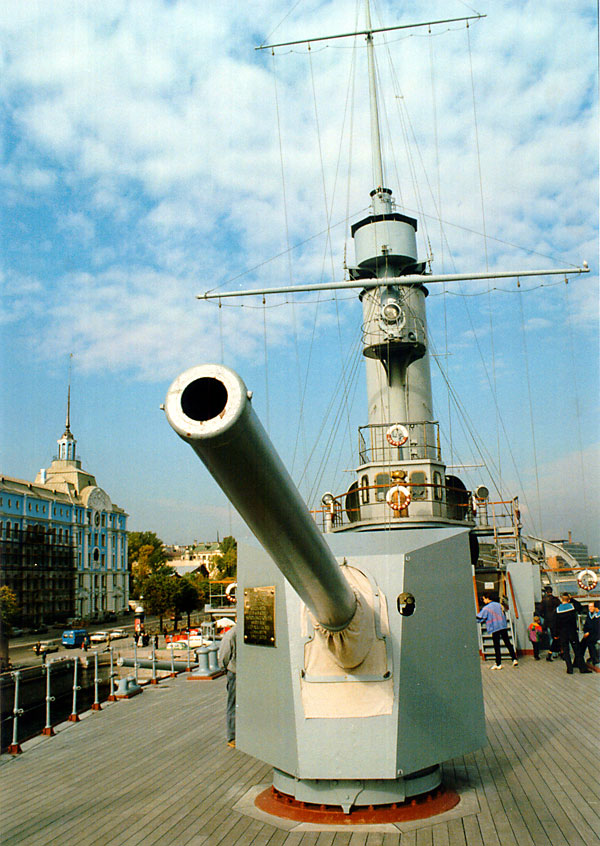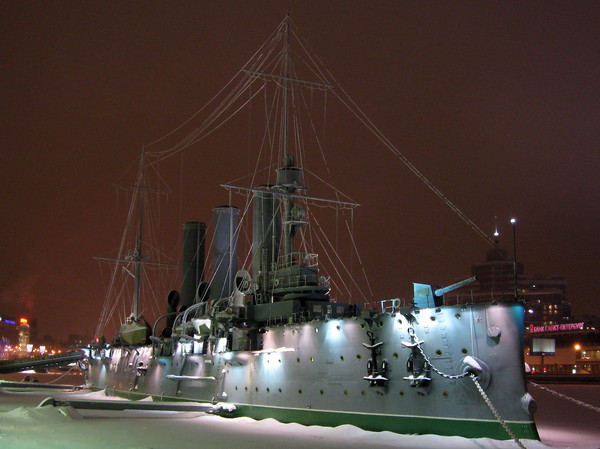 We

offer to visit in Saint-Petersburg