Apartment Museum Blok
Apartment Museum Blok
Address: ul. Decembrists, 57.
Phone: (812) 713-86-27, 713-86-31
Open: from 11.00 to 18.00, Tuesday 17.00, box office closes one hour earlier, a day off - Wednesday, cleaning day - last Tuesday of the month
The museum was opened on the centenary of the birth of great Russian poet Aleksandr Aleksandrovich Blok November 25, 1980 in the house where he lived from 1912 to 1921.
Apartment house at 57 Officers (now the street Decembrists), which belongs to the merchant M. E. Petrovsky, was built in the seventies of the 19th century. Apartments were rented to people of moderate means, which included musicians and artists the Mariinsky Theatre. In this house lived the wife and children of the famous artist Repin, so that the house almost from the outset has become a haven creative professionals.
The fate of Aleksandr Blok, this house occupies a special place. It was built in a unique area of ​​Kolomna - right here in the theater on the street there was a premiere of the Officers of his play "The Puppet Show", on the same street lived a while his mother, and the house number 57 has become the last refuge of the great poet. The atmosphere in the house possessed creativity - this is where the poet had made his best cycles of poems, the poem "The Nightingale's Garden" and "Twelve", the play "The Rose and the Cross."
Personal belongings of the poet's archives and carefully preserved by his wife - Love Dmitrievna unit, and in 1939, after her death came at the Pushkin House.
The apartment number 21, where Block and his wife lived until February 1920, lovingly recreated memorial setting - an office of the poet, dining room, his wife's bedroom. In 2005, there opened a new literary exposition, which allows you to read the poet's life and work as a book-shop windows on the pages where you can see the precious autographs of the Bloc, made them sign the books and photographs, his manuscripts, letters and books published during his lifetime , personal items, portraits of the Bloc, painted by different artists, illustrations for the works of the poet, and much more.
Each year, on November 28 here come admirers of his talent to celebrate the birthday of the poet. On the day of his death - August 7, those who cherish his work, come with flowers on the catwalk Literary Volkov cemetery.
A poet in an apartment and are now important for the cultural life of St Petersburg events - literary events and conferences. Indeed, in the poet's work so much more unsolved mysteries.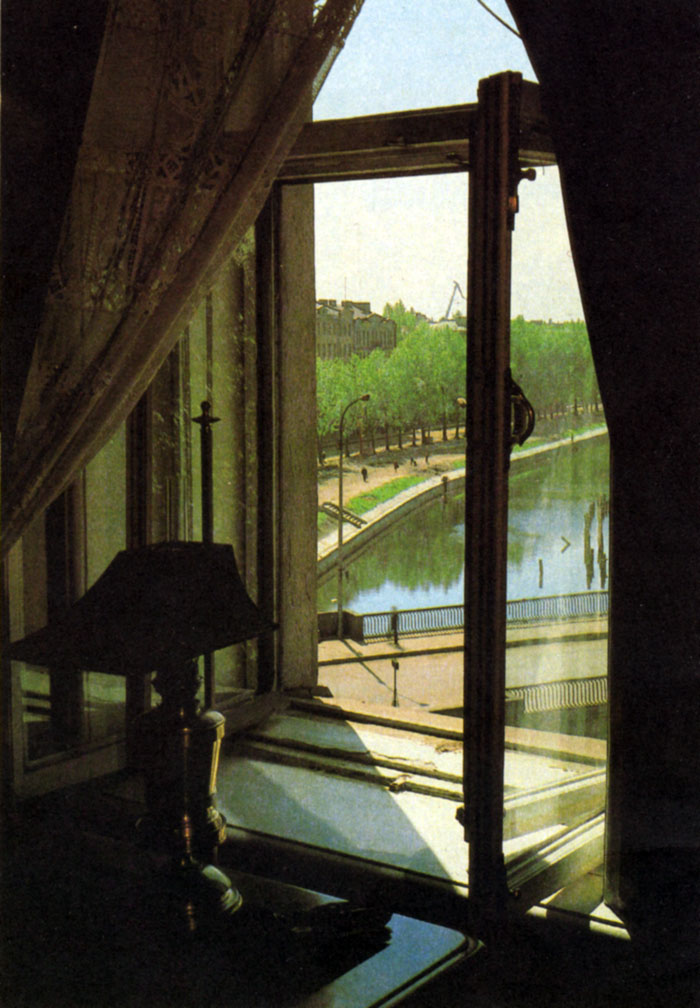 We

offer to visit in Saint-Petersburg