Aland Islands, Finland
Aland Islands, Finland

The province of Åland, dating back to the territory of Finland, however, has its own internal self-government, its flag and its culture. This is the only place in all bilingual country where the official is a language - Swedish. The population of the archipelago of about 25,000 people settled in the 6400 autonomous islands. Aland Islands are perfect for cycling tours, hiking and recreation in the vicinity of the huts in nature, and, of course, fishing. Here you can see the distinctive culture of the islanders, their folk dances, holidays, and enjoy a comprehensive provincial charm.
The greatest interest is the municipality of Sund, located on the east coast of the main island, where you'll find an impressive ancient castle Kastelholm. His exact age is unknown, the first mention found in records in 1388. The castle was an important strategic point in the XVI and XVII centuries. Near the castle is an ethnographic museum under the open sky.
Well Marianhamina (Mariehamn), the main city of the archipelago offers visitors ample opportunities for urban recreation - many hotels, restaurants, cafes, shops and museums to meet their visitors happy. A total of three hundred meters from the city center is Lilla Holmen - the beach for the whole family and a water park Mariebad spa. Being a maritime city, Marianhamina contains many museums and memorials dedicated to maritime history. Do not miss the visit to the city museum and art museum.
And the inner and the outer archipelago of the Aland islands boast a close proximity of various natural reliefs: rough cliffs, bays and coves, lush deciduous and coniferous forests smoothly into one another, ensuring that visitors stunning scenic views, especially when boating.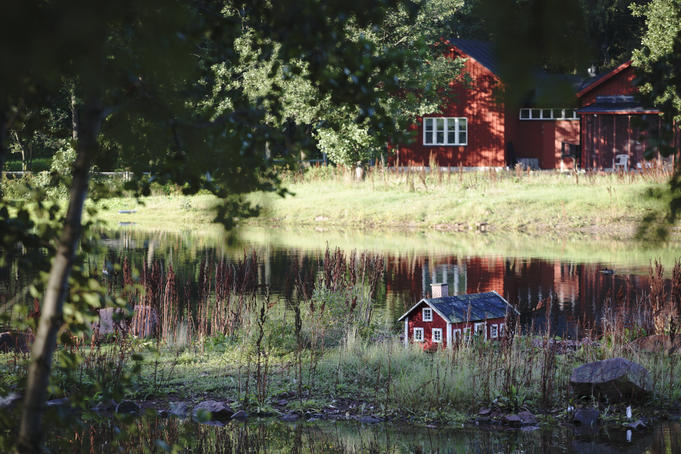 We

offer to visit in Finland
Other

Finland cities info...