Murberget
HARNOSAND
Murberget
Open Air Museum (Murberget)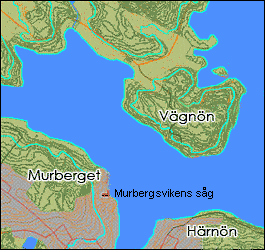 The second largest open air museum in Sweden.
Located in the northern part of the village in the province of Västernorrland.
Consists mainly of folk architecture Harnosand and its environs.
Today it has nearly 80 different historic buildings.
Traditional houses of farmers and the province Angermanland ancient church.
Rysstugan - is the only wooden building, which escaped the fire in 1721.
A large collection of rustic furniture, one of the largest collections of arms in Sweden, musical instruments, old textiles, craft workshops and much more.
Murberget open from June to August from Tuesday to Sunday. Admission is free.
Prior to the museum can be reached from the city center in about 30 minutes.
We

offer to visit at North of Sweden