London
Tower of London is a whole complex of buildings, performing at different times a variety of functions: arsenal, the royal palace, prison, mint and an observatory. Today, the Tower of London is best known because within its walls kept the British crown jewels. Construction of the "White Tower" was launched in 1078 by order of William the Conqueror. Since centuries the fortress grew and expanded, it appeared the new building. Was dug around the moat with water. White Tower in the center of the fortress seems the square, when in fact all its sides have different lengths. In his time the Tower of London has seen many famous prisoners and terrible crimes. Today, the Tower of London - a popular tourist destination, attracting visitors to the jewelry collection of the British crown and a large collection of weapons and armor.
Cathedral of St. Paul.
(St. Paul's Cathedral) - the fifth church dedicated to St. Paul, the patron saint of London, built on the site. Even in 604 BC there appeared the first wooden church. Today's St Paul's Cathedral was built after a 1666 during the great London fire burned his church predecessor. Construction lasted 40 years, but at the end of this period of renewed periodically, there were new details, for example, the mosaic on the ceiling above the choir was ready only in 1890. Often St. Paul's Cathedral became a center for public ceremony, in 1981, television broadcast led away from the wedding of Charles and Diana. Looking around the church, do not forget to visit the gallery whispers (Whispering Gallery), round balcony, located at the base of the dome. Word spoken in a whisper here, clearly audible on the other side of the canopy.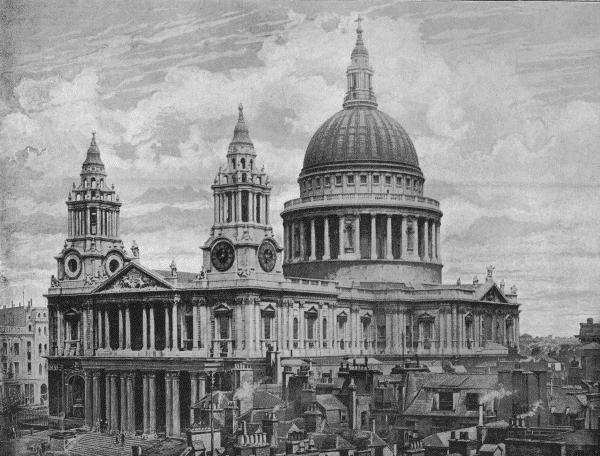 More Articles...
We

offer to visit in London